When you need a large run of Printed materials like Mono cartons, Catalogues or Labels, Offset printing is the perfect solution that offers excellent quality at the lowest cost.
Need it fast? No problem. We move at the speed of the city. When submitting your project, ask us about our rush printing options and we'll help you bring your product from concept to reality quickly.
With two generations of experience, there's little our seasoned pre-press team hasn't seen. We offer pre-press services to make sure your design files are in good working order before sending the job to press.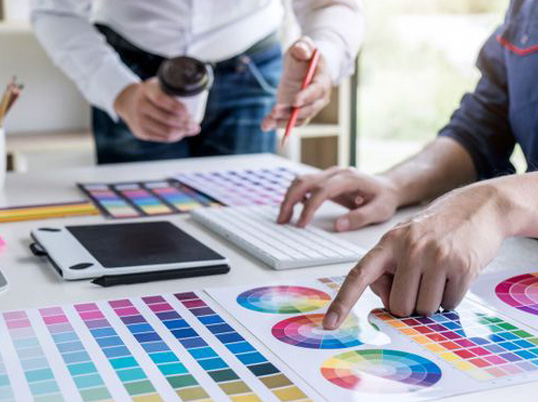 ABOUT
US
Since 1972, we've served some of India's largest and most innovative companies with quality commercial printing services. We're proudly a 2nd-generation family owned and operated company, so we know what it takes to earn and keep your business.
We are the pioneers when it comes to high quality packaging printing services Globally. We manufacture a wide spectrum of cartons to help our customers maximize their business value. We are capable of running any quantity from small to large, with no minimum order requirement. So no matter how big or small, we have a solution for you.
Our paperboard packaging, made from renewable resource, can be recycled many times .
---
Pantone vs Process Colour Printing
Why doesn't my colour look right?
You may have run into this problem before – the colour on your screen doesn't look the same as on paper. Well, knowing what printing process to choose depends on the results you're trying to achieve, the colours you are trying to match, and also on your budget. We at RK Printers have a dedicated team to guide you through the selection process.
Process Colours
The most common method of achieving color in printing is referred to as CMYK, four–color process, 4/c process or even just process. A file is separated into four different colours: Cyan (C), Magenta (M), Yellow (Y) and Black (K), each of which is made up of small dots, printed at a slightly different angle. The composite image looks like continuous tone.
Because four coloured inks make up all the colour you see on your print piece, this is often the most economical way to go.
However, if you want very vibrant colours, or if you have to match a specific branded colour exactly, then using the Pantone Matching System might be the way you need to go.
Pantone Colours
Each of the spot colors in the PANTONE MATCHING SYSTEM(R) is mixed according to its own unique ink mixing formula developed by Pantone(R). This allows for some very bright colours – orange or royal blue, for example – that 4/c process printing just can't compete with for brilliancy. Pantone also is the way to go if you want to print a metallic or fluorescent colour.
However, if you're not a big corporation, printing with more than 3 spot or Pantone colours can really add up.
So What's Best?
Both are very reliable processes, and both can give you quality results. It all depends on what outcome you want. Rk Printers trained design team is used to handling PMS to CMYK colour conversions, so we can show you an estimate of what your final piece will look like and give you great advice on what's the best process to use.
Talk to us if you have any questions about the best way to proceed – to ensure that all your print pieces look great.
Oh, and did we mention that the kind (and colour) of paper/ board that you print on also further affects colour? If your paper is coated or uncoated, the ink looks different yet again! But that's a story for another time.
We specialize in the designing & manufacturing of high prestige packaging material that includes:
Cache Covers (Paper Pouches)
We take our impact on the environment seriously. Team RK Printers is committed to an extensive recycling program, including everything from paper and inks to the plates we use on our presses.
Rain Water Harvesting Plant - We believe that It is environmentally
friendly and Using harvested rainwater is an excellent way of reducing the carbon footprint and doing our bit to help the environment.
We're proud of our efforts and continually strive to do whatever we can to protect the environment!

To reduce our Carbon Footprint we have installed SOLAR POWER PLANT and RAIN WATER HARVESTING Plant at our Premises.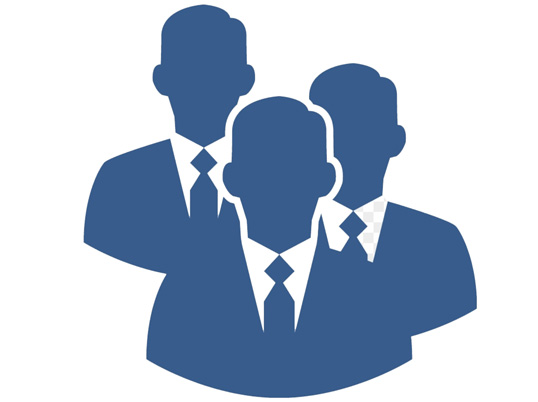 OUR TEAM
Our team comprises professional experts who have technical skills & have played a crucial role in the success of our company.
1. Purchase and Vendor coordination team
2. Pre Press and Production unit
3. Client coordination
4. QC and QA team
5. Dispatch team
We as a team are dedicated to providing the best possible experience to our clients. We stand united to be a part of the legacy of RK Printers and are passionate to work for one of the leading packaging converters of India.
Our aim is to provide paramount solutions to our clients by constantly revolutionizing our approach.
Cosmetic Packaging
In the beauty world, packaging is as important as the product itself. Some might even disagree with that statement and might state that cosmetic packaging is even more important than the product itself. Don't judge a book by its cover doesn't apply to cosmetic packaging. If you're promoting a product you want your packaging to stand out, to pop, to speak to the consumer and make them pick it up and purchase it. Many times, your only communication with the consumer is your cosmetic packaging. With the cosmetic packaging you have to be able to speak with your consumer, make your consumer see what your product is exactly, make them want your product enough to pick it up and purchase it. This isn't an easy task. RK Printers is here to help you with all your cosmetic packaging needs! We will design, print, die cut, and glue your cosmetic packaging, all in-house under one roof. We will keep a close eye on your packaging from beginning to end.
Pharmaceutical Packaging
Pharmaceutical packaging is just as crucial as cosmetic packaging. There are so many pharmaceutical products out there, you need to make sure your product stands out. The packaging needs to appeal to your consumer. Pharmaceutical packaging needs to be of quality printing to showcase your product in the best light. At RK Printers we offer quality printing at competitive prices even while using PANTONE Colours. We understand that the margins are low and you need to make sure to cut costs, we are here to give you competitive prices without compromising the quality of our printing.
Food & Beverages
Requiring utmost Attention, Meeting Customer Needs.
Branding is the key in the food and beverage market. The eco-friendly packaging we design and manufacture help our customers create, market, and sustain their brand identities.
We design packaging that shouts from the shelf. We build in features that make life easier for consumers.
Festive Gift Packs
India is a land of festivals, where people from different religions coexist harmoniously. The wide variety of festivals celebrated in India is a true manifestation of its rich culture and traditions. We as a responsible packaging converter use Festive Gift Packs as a Marketing Tool. We offer a wide range of Festive Packs for all the festivals.